What we're looking for from the Bahrain test.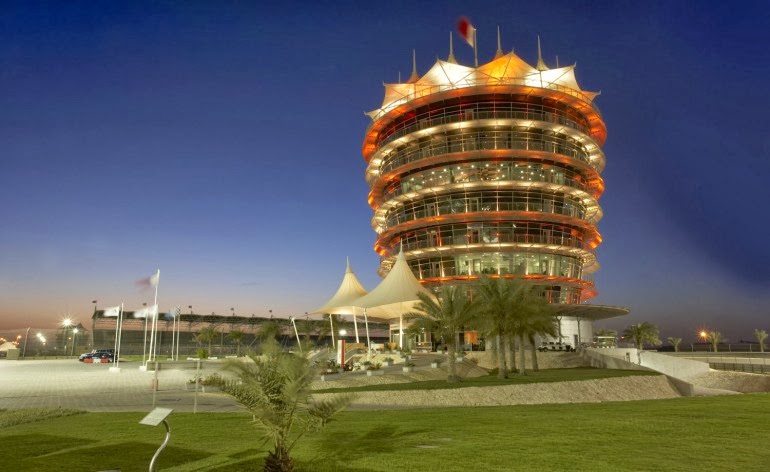 The second formula one test of 2014 begins tomorrow in Bahrain. As the first test in Jerez raised more questions than answers what are we looking for in Bahrain?
1) Is the Red Bull fundamentally floored?
With Red Bull struggling so badly in Jerez and arriving in Bahrain covering the least amount of laps so far, we need to find out if a lot of their problems were of their own making, and if they've managed to solve them over the couple of weeks since the last test.
Adrian Newey has admitted that the car was too tightly packaged and that his design did cause overheating problems. Of course time key indicator will be the amount of laps they complete compared to other Renault powered teams such as Lotus, Toro Rosso and Caterham. they will certainly be very worried if they have. Further poor test.
2) How far behind are Renault?
Whilst it's clear that some of Red Bull's problems are of their own making, Renault are almost definitely struggling to get their power unit working correctly in any of their cars. The Renault powered teams completed the least mileage in Jerez and he promised over night fixes never materialised, prompting fears that their problems are worse then first thought. The French manufacturer admitted that the engine isn't working the same on the track as it is on the dyno in the factory which must be a big worry for all concerned. Once again Renault really need mileage in Bahrain and definitely need to run reliably to have any hope of catching up with the other manufacturers.
3) How fast are 2014's F1 cars?
Whilst we will keep hearing 'don't read anything into the testing times' we will, in Bahrain start to see the teams pushing their cars to try and start working on performance. This also at a current F1 circuit giving us directly comparable times. Whilst we still may not get an idea of peak performance until the second week in Bahrain we will definitely have a better idea.
4) Are Mercedes quick as well as reliable?
In Jerez the Brackley based team pounded out the laps and managed a full race distance on the final day, they have definitely stolen a march on reliability but are they fast? In Jerez it certainly looked like Williams and McLaren are perhaps a little faster so hopefully a more competitive order will start to be revealed in this test. If the W05 is fast out of the traps in Australia then there is a great chance of the head start giving the team a chance to prizing one or both of the championships from the clutches of Red Bull.
5) How difficult are the cars to drive?
A lot has been made about how much more difficult these cars are to drive, and with a few driver errors in Jerez whilst 'not pushing' it certainly is possible we could see drivers having a hard time this year. sat he cars and drivers are pushed harder in Bahrain it'll be interesting to see if any drivers struggle! This is great for the fans as it beings driver mistakes back into the equation, who doesn't want to see the drivers wrestling the cars from lights to flag!
6) Are Ferrari back in the game?
For the reasons mentioned above, we will start to see more of the true pace of this new generation of cars. Ferrari are certainly a team who NEED to have a better year. After all of the restructuring, recruitment and rebuilding Ferrari cannot accept failure . The signing or Raikkonen to partner Alonso is certainly a sign of intent and the team has no excuses not to deliver. Ferrari cannot have a pre season like those in the last few years where they have been forced to admit that their car is struggling before the season has even begun.
7) Will any of the cars feature some headline grabbing upgrades?
In order to make it Jerez, a lot of the teams arrived with a basic 'launch spec' in order to get the car running and get some mileage under the belts. The teams were certainly not expecting to be time-chasing and as such will have left any performance related parts off until the Bahrain test. It'll be interesting to see if anyone has managed to copy the McLaren rear suspension blockers etc or any further interesting interpretations of the nose regulations appear.
8) Have Lotus really been left behind?
Not turning up at Jerez at all left a lot of paddock folk sniggering at the Lotus decision to have more development time. Certainly from the outside it seems as if they didn't miss too much due to having a Renault power unit and therefore missed the struggles. However any track time is valuable and Red Bull for example, although ran very few laps, learned an awful lot about their car and what they needed to do to fix the problems that arose. Now lotus have to turn up at Bahrain, after everyone has had a chance to fix their teething troubles and roll out. Certainly if they find any particularly bad issues they could be left with very little available running time before the first race and have left themselves an awful lot to learn.
9) How will these cars sound a at full pelt?
We heard the sound of the new power units in Jerez however it was almost one at a time due to the issues people were having, the teams running very few laps and the teams have gone to great lengths to remind us that no one was going for it!
In Bahrain we can expect to finally hear the chorus of a lot of cars on track at any given moment and fingers crossed, some drivers pushing their cars to the limit. Only then can we judge how good these cars sound.
10) Will a title favourite emerge?
Ok lastly it's a slightly ambitious question as it's extremely unlikely. However do you remember the Brawn team turning up in 2009 after only just being saved from extinction and blitzing the field in their first test?
Imagine if Lotus turn up and are reliable and much faster than everyone else? Or Mercedes (most people pre-season favourites) put in a lot of very quick laps leaving everyone else scratching their heads? Although unlikely it is definitely possible, and whilst none of us want to see a runaway leader in this year championship we could possibly get a glimpse in Bahrain.
Testing coverage.
For live updates on testing follow my F1extra friend @Formula1extra and the hashtag #HappyTesting on Twitter.
I will also continue to post a nightly update here on the blog to give you an overview of what's happening in Bahrain!