5 Reasons Why #F1 Needs Red Bull
There is a lot of negative press surrounding Red Bull in Formula One circles at the moment so I thought it'd be a good idea to take a look at why Red Bull is good for F1 and why. Here are my 5 reasons why…
1) They spend money
Simple but true, not only have they spent a fortune on two Formula One teams (Red Bull and Toro Rosso) saving many hundreds of jobs and creating many others, they have also spent a lot of money in promotion of the sport, recruiting new talent, and having a successful young driver programme. Add to this the Red Bull Ring – The Austrian GP which has rejoined the calendar this year and you can see that their investment in the sport itself is extremely high. From a simple sponsor to Sauber back in the early 90's to the powerhouse it is today shows a long lasting commitment and a great financial investment in the sport.
2) They develop talent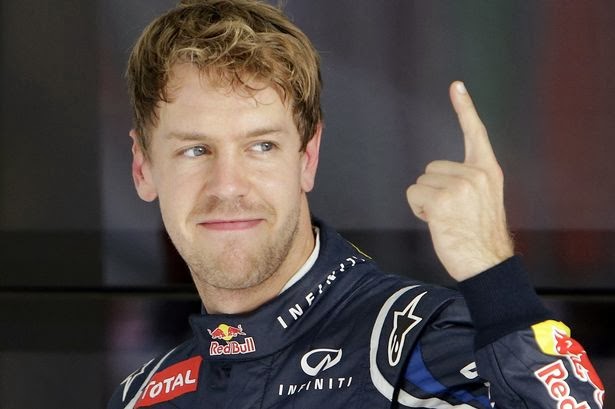 Whilst you do not have to be a fan of Sebastian Vettel, you cannot deny that he is extremely talented and already one of the great drivers in Formula One. You simply do not win 4 world championships if you're not a great driver. yet would we have ever seen him in Formula One if it weren't for the Red Bull young driver programme? As a result of which we've seen quite a few names come and go, however would they have ever got the chance without this programme? Alguersuari, Buemi, Liuzzi, Vergne, Ricciardo, Kvyat have all been given a shot at Formula One and in waiting we have Carlos Sainz Jnr. Kvyat already looks promising and Sainz Jnr could also have a great future ahead of him.
3) They push boundaries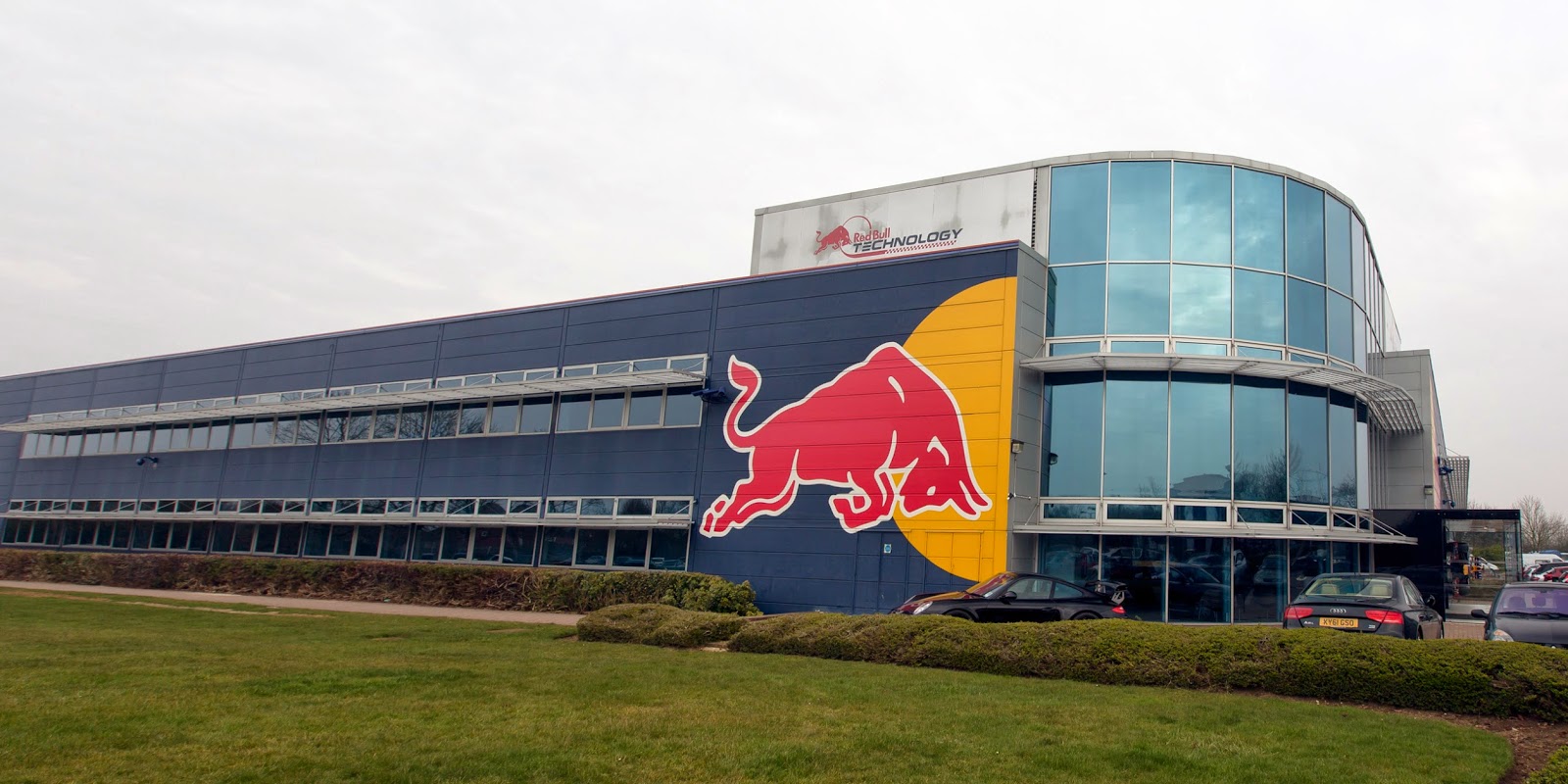 So this might not always be positive, look at the 'fuel-gate' issue which resulted in Daniel Ricciardo's
disqualification from the Australian GP and the subsequent appeal hearing. But, and this is a big but, it proves that the team are not scared to go out on a limb, to try, to push the boundaries of the rule book. This has produced some amazing Formula One cars over the last few years, world beating dominant cars. It has also won them four drivers and constructors titles on the bounce. The attention to detail of Adrian Newey and his team will continue to push every rule to the extreme to find the thousandth of a second needed to improve the car. This relentless push it breathtaking and fantastic to see. Sometimes this can be viewed as arrogance or wanting to be above the sport, but really and truly, its confidence in their abilities.
4) They keep us entertained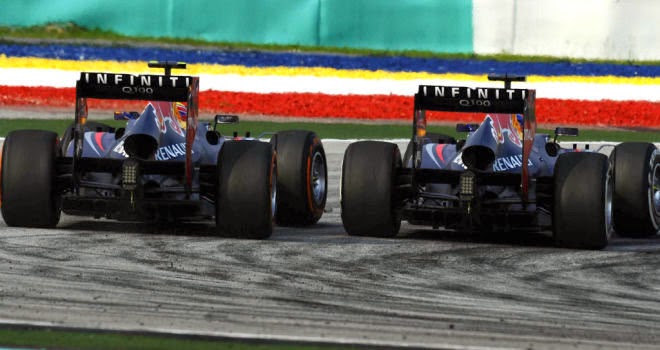 The team have always provided something to talk about, be it about Vettel's domination or a fancy new part on the car, they keep us writers, writing about Formula One. Think about how many column inches they received about the recent appeal hearing and fuel issue? the current fight with McLaren over Peter Prodromou and Dan Fallows? Sebastian Vettel's thoughts on team orders? The perceived favouritism in the team? Flexible wings? Horner dating a spice girl?? Yes, the list could continue for quite a while, but they certainly give us a lot to discuss, and keep us entertained.
5) They are not a car manufacturer
It is true that F1 needs car manufacturers to survive, but the history of F1's great teams (Other than Ferrari)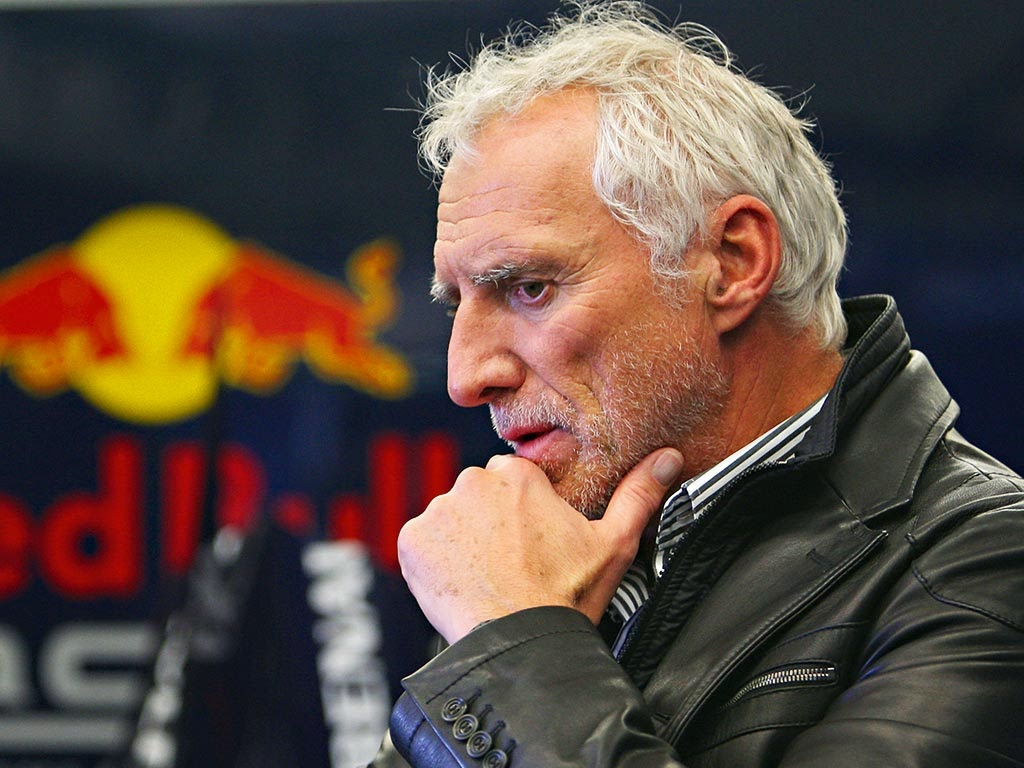 are independent teams who didn't create and build their own engines. Think of Williams, McLaren, Benetton, March, Brabham and Tyrell. (the list is by no means exhaustive) All great names I'm sure you'll agree. The problem with car manufacturers is that they come and go on a whim. Look at how Ford dropped Jaguar (rescued by Red Bull). How Honda, Toyota and BMW walked away when going got tough in the financial markets. The history of Formula One is littered with situations such as those and has thrived on its independent competitors. Red Bull may not be in F1 for the next 50 years, but at least they won't run away as soon as the corporate heads want to save a few $$.