Gatorade becomes official supplier to Sahara Force India
Sahara Force India is delighted to announce Gatorade UK, the sports performance nutrition specialists, as an official supplier of the team.
Gatorade was first developed in 1965 by researchers at the University of Florida to replenish fluid, carbohydrates and electrolytes that athletes lose in sweat during athletic competitions. By linking up with the Sahara Force India Formula One team, Gatorade's product range will be put to the test at the pinnacle of motorsport with the task of keeping the drivers, mechanics and engineers performing at their peak.
Otmar Szafnauer, Chief Operating Officer of Sahara Force India: "To be successful in Formula One, you have to optimise every area of the team, especially human performance. That's why our relationship with Gatorade is an important step for Sahara Force India and we look forward to benefiting from their expertise as a leading sports fuel supplier. Thanks to Gatorade's wide range of products, we can provide all team members with the proper hydration and nutrition to help them perform."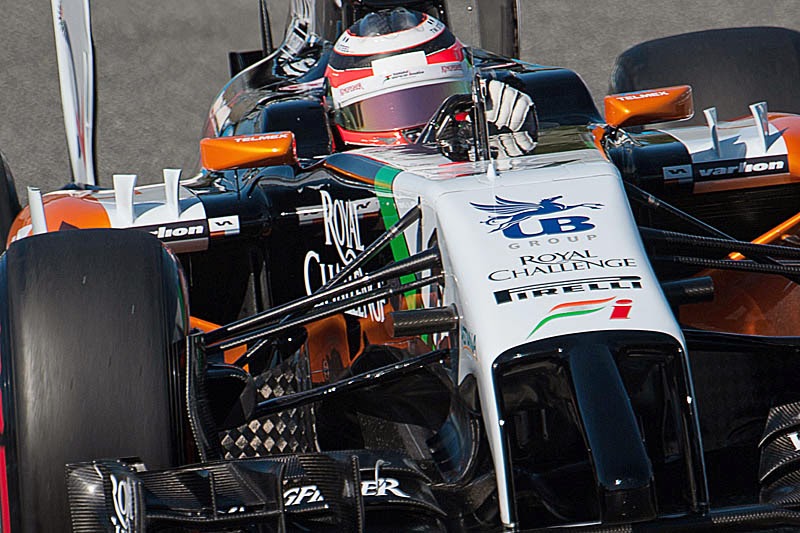 Gatorade UK Marketing Manager Alex Armstrong said: "We are extremely pleased to join up with Sahara Force India and are looking forward to an exciting first season working together. Their recent podium in Bahrain shows the team is ready for even greater success and, in Nico Hulkenberg and Sergio Perez, they have one of the most exciting driver partnerships on the grid. We wish them both every success in 2014."
About Gatorade
The Gatorade Company, a division of PepsiCo (NYSE: PEP), provides sports performance innovations designed to meet the needs of athletes at all competitive levels and across a broad range of sports. Backed by more than a 40 year history of studying the best athletes in the world and grounded in years of hydration and sports nutrition research at the Gatorade Sports Science Institute, Gatorade provides scientifically formulated products to meet the sports fuelling needs of athletes. The company's product portfolio is built around a 1-2-3 approach to athlete nutrition and hydration before, during and after training or competition. For more information and a full list of products, please visit: www.gatorade.co.uk
From the Sahara Force India Press Office