Q & A with Duurt, Creator of #F1extra
Here is a Q & A with Duurt, The creator of the #F1extra service which brings you all of the latest motorsport news every day. This website is proud to be an #F1extra partner.. Find out why…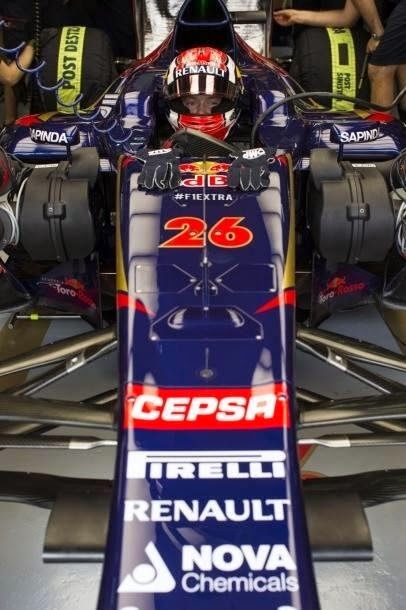 Firstly, good morning Duurt, Thank you for taking part in this interview.
1)What is #F1extra
#F1extra started out as just a hashtag which you can search on social media and can find all the motorsport. After some time i found out that you can do more with just a hashtag and can make it into something that has a bigger meaning and not just a word which can become trending on twitter.
2)Why did you set up #F1extra
In the beginning i had set it up so all the motorsportnews i share can be found on just 1 place through the hashtag. You can follow me but then you would also read all my random tweets in different languages so i made sure that you could read my motorsporttweets without having to follow me. Then, when i managed to get a more steadier place in the twitterworld, i started to use the hashtag and created it into a platform which provides a solid base for bloggers/vloggers & websites to partner up with.
3)How does the partner system work? How many partners do you currently have?
In essence it is a very simple thing and works a bit in the lines of "You'll scratch my back, i'll scratch yours". When you become a partner of #F1extra I will promote you and your articles on a daily bases. Since i have gained quite a few followers in my time, the articles and promo's have a possible mentionreach of almost 500000 people per week. To make sure that increases, in exchange of the promo's, all i want is my logo on the website of my partners with a link to my twitter-page. That way, even if you're not following me, you can find the articles i share and my possible mentionreach can go up to over 4 million per week. The more partners, the higher the possible mentionreach.
For example, you write an article and have a personal base of around 2000 viewers. I promote it and with almost 4000 followers, atleast those people can read it. If some will RT it and those people have for example 10000 followers, it reaches even more people. This is on twitter alone. There are websites connected to #F1extra that have over 40000 viewers a day and because my logo is on their site, the chance of people going to my twitter and could probably be reading your article is much greater. For all my partners it is important to have a strong viewing base and i would like to believe that, through #F1extra i can provide just that. In return, it would be great to also have the support of my partners with little boosts here and there so i can gain more followers. More followers, more people to reach with the promo's, more viewings, etcetera. In my opinion a win-win situation.
At the moment i have established partnerships with 28 different blogs / vlogs / websites all around the world. Some through wordpress, some through blogspot, some through the internet (.com) and even through youtube. I'm always in search of new possibilities to get #F1extra out there. Through my latest project F1Magazine, Formula1extra is going viral through a combination of a website, online newspaper and F1show.
4)What do you look for in potential #F1extra partners?
They absolutely have to be unbiased towards all teams and drivers in general. No matter what their personal opinions are, it is important for me, NOT to except "fan-pages" because they have just 1 certain group of viewers and i want to provide a wide variety of blogs / vlogs and websites that are open and readable for everyone.
Furthermore they already need to have a solid base because i don't promote those who are just starting and have NO experience, followers or base what so ever. I do connect my name to the site and have build up a certain reputation which on social media can be taken down very quickly.
When you want to join #F1extra i just check your social media, profile, number of followers, type of tweets/posts, lay-out of your website and if you have a consistancy in the way you post your articles. If i think you are dedicated and look very serious in what you do or write, i'll gladly welcome you onboard #F1extra
5)What interaction do you have with people in the sport? Teams / Drivers etc?
I have had the luck that many people in the sport are liking the unbiased way i tweet and therefor were kind enough to follow me. I have different people following me, from teams in motorsport to drivers in other motorsport to managers of drivers to mechanics to journalists so a very wide range of people which i'm very thankfull for. Because they follow me, i can have private conversations (DM) with them and on a regular bases. I am sometimes getting info which i cannot share yet due to understandable reasons but that makes me proud to know i'm being recognised for what i do.
6)How much time do you devote to #F1extra?
When i'm not asleep, work or busy with my kids, i'm busy with #F1extra Not always on twitter, it could also be on facebook or just in my head when i try to come up with new ways to promote it.
7)What is your motivation to keep going and providing this amazing Motorsport information service?
My motivation is simple. I have a passion for the sport and love to share it with many. If i read some of the tweets these days, it is clear that a lot know about F1 in terms of what they see on tv but have no idea what goes on inside the sport when they turn off the tv. What happens outside the track,THAT is the exciting part that makes the F1 world turn and that little "extra" is what i want to share.
a little about you…
8)Who is your favourite F1 driver of all time?
I have a few. Senna of course was 1 of them and if he still would have lived, nobody knows what would have happened. Maybe HE would become a 7-time WDC. You never know.
I also have a special place for Schumacher. Allthough his methods on track weren't always the way to go in my opinion, the man always made sure the team knew what to improve, how and where. He ALWAYS made a car better. He did it with Benetton (WDC), ofcourse with Ferrari (WDC) when he joined the team and i strongly believe that Mercedes is where it is today due to the help of Schumacher. I'm positive he is one of the people that have laid down a foundation on which these cars are build, no doubt.
Then you have the current drivers with the X-factor. In my eyes not yet true WDC because the last few years, the car was more important than the driver but i feel that Alonso, Hamilton and Räikkönen are drivers that have the edge. Even in a car that is not that good at some time, they always manage to get the most out of it and drag it over the finish in a better position than expected.
9)What is your most memorable race?
Pffff, every race is a race in the past after you have watched it and have no effect on the next race but there are always some races that sticks in your mind. Canada 2011, Monaco in the wet where Verstappen proved that overtaking at Monaco was possible on many spots, the start-crash of Spa 1998, thinking of it, a lot of memories pop into mind. In a way, each race is memorable to some extend, even the last one in Bahrain.
10)What got you intrested in the sport?
I come from a family that has a long tradition in transport and logistics. Our family owns a garage, gasstation and truckingcompany so cars and trucks are things i grew up with. In my childhood days, my mum had to make sure to close the windows on sunday evening or else, when the trucks were started on early monday morning, our livingroom would be filled up with smoke. That's how close we lived to the business. My dad always watched F1 and as a boy, you want to do the same as your dad. It is since the upcoming of social media, that i got more interested in the "extra's" around the sport and got more involved into it.
lastly
11)Why should people follow @Formula1Extra and what have we got to look forward to..
I would say, just follow me if you want to stay updated throughout the day with all different motorsportnews / livefeeds / livestreams and much much more. I hope the future lets me expand #F1extra and becomes a well known, still fanbased, terminology within the paddocks all around the world. SkySports may pay a huge amount per year for their recognition but i want to prove that with determination and use of new social media angles, us fans can go pretty far too within the world of motorsport. If #F1extra is mentioned within the paddock and drivers and teams know what that means, a platform, a name (not just that Dutch guy sharing info), my work is done. That also is important towards all my F1-partners who will get more recognition when people know the are part of #F1extra 😉
Thank you for answering my questions and for inviting me to be an #F1extra partner. You can follow Duurt here or follow the #tag #F1extra