2017 F1 Regulations, Hit Or Miss? – Opinion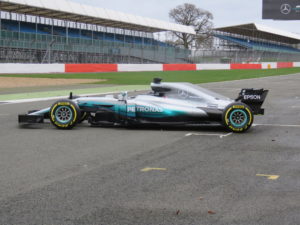 It feels like Formula One is going through an identity crisis at present. The 2017 regulations are designed to make the cars faster, make them look meaner and more futuristic. The regulations are to make your kids want to put posters of them on the wall again. Lean mean pure racing machines.
However they are still constrained by the lower duller noise of the 2014 era of hybrid power units rather than the pure racing scream of V8 engines that sent tingles down your spine.
It's clear as well that the new owners of F1, Liberty media want to make Formula 1 great again, and improve its accessibility for fans, improve the eyes on the sport and ultimately improve the bottom line of the sports profits.
Whilst some of these strands are pulling against each other, not all can be achieved at the same time.
Lewis Hamilton today outlined his concerns that new rules might make the cars look nicer and go faster but it wont improve overthinking, and wont improve the spectacle for the fans. It's quite clear to me that you van make cars a minute faster, but if they all follow each other in procession it still wont be a better spectacle.
F1 could possibly saved this year by accident, if multiple teams have got their sums right we could see an multiple team fight for the spoils which would be something that we all want to see, however that wont be the result of the regulations.
If F1 wants to be entertainment there needs to be a long term look at how the sport goes about its business, can the equity share between teams be optimised to make sure everyone has the fair crack at getting it done? Can the format be tweaked to make the show more swashbuckling gung-ho entertainment? OR does this go against the natural ethos of the sport?
One thing is for sure, Liberty have got their hands full. They might get lucky this year, but a true strategy needs to be found if F1 is going to increase eyeballs, and create new $$.